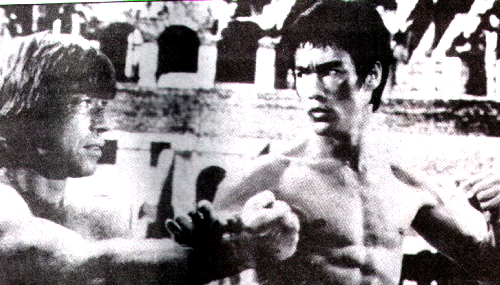 Interviewer: Chuck, I think a lot of martial arts fans in this country will remember you for one film more than any other: Way of the Dragon. Now we hear many stories about Bruce Lee. How well did you get to know him on that film?
Chuck Norris: Well, I knew Bruce very well prior to that film. I met Bruce in New York in 1965 when he was doing that television series in the States called The Green Hornet. So I was there meeting Bruce, so we started talking and we started to exchange our philosophies and techniques.
I said that I was really tired and that I should get to the hotel because I had an early flight the next day at nine o'clock. Bruce said he was staying at the same hotel so we decided to go over together.
So we were taking a cab to the hotel, and now we are really getting involved in our conversation. We get to the hotel and are going up in the lift to the floor that Bruce's room is on.
We both step out into the hallway – it was about twelve o'clock by now – the next thing I know I've got my jacket off and we are working out in the hallway.
I swear to you that the next time I looked at my watch it was seven o'clock the next morning. I looked at my watch again, I could not believe it, I had a flight in two hours back to Los Angeles and Bruce said that when we got back we should work out together, which we did for three years.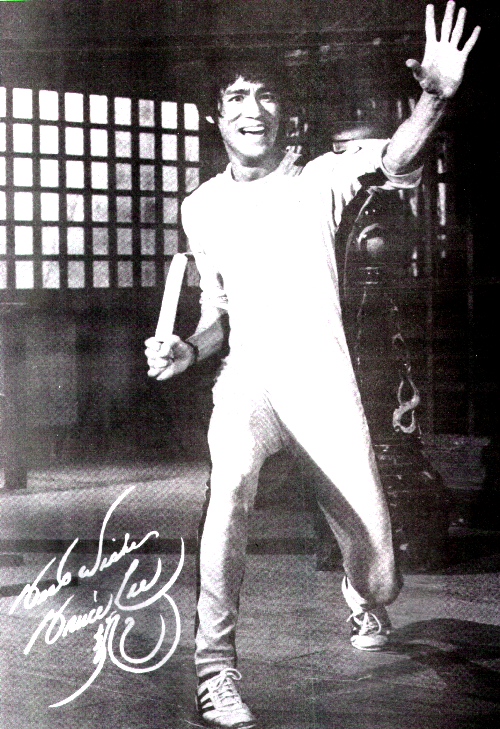 Then Bruce left for Hong Kong to pursue his movie career. I didn't hear anything from him for about two years, then one day I got a call from Hong Kong; it was Bruce, he said: "I've just finished two movies over here, they were really successful". He said he wanted to do a fight scene that everyone would remember and he said I want you to be my opponent and he was going to call the film Way of the Dragon.
Interviewer: Did you actually choreograph that fight scene or did Bruce Lee do it?
Chuck Norris: Well, what we did was we knew each other so well, because we had worked out together so long, Bruce said "What do you want to do, Chuck" Well I said "Why don't I do this and this", and he said "Well, I'll do this" and so on. So we just got there and free sparred around and fought!