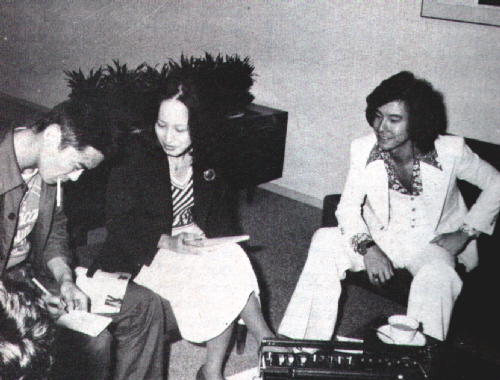 Robert Lee, famed brother of Bruce Lee, has been booked solid in Hong Kong since last February. The reason Robert hasn't had the chance to get back to his American audience is mostly because his Hong Kong audience won't let him go.
He has been hosting a weekly television variety show, originally titled The Happy Four. But, as Robert's presence made the other three expendable, the show has since been retitled and restructured to center around his singing.
Robert also has signed with Raymond Chow for a film with Golden Harvest in the near future. There already has been speculation that Robert will be used by Chow in finishing Game of Death, although no concrete reports corroborate this.
The measure of Robert's stardom in Hong Kong lies in the record charts there. His "Ballad of Bruce Lee" is the number five song as this is written.