Bruce Lee and his family, not forgetting his cats and dogs, moved to 14 Cumberland Road, Hong Kong, in August 1972.
The rooms were decorated in bright colours and both Chinese and Western tastes were obvious in the furniture. Bruce had many beautiful pieces of Chinese art around his home.
One of the eleven rooms was a library for books on the martial arts. Bruce was interested in every fighting art, and he obviously used his enormous knowledge to improve his own style.
His collection of Chinese weapons was something Bruce treasured and he enjoyed displaying them and giving demonstrations!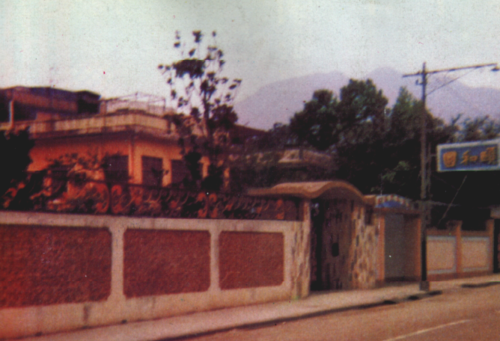 The house has a walled garden and Bruce had planned to install a complete gym. As he practised for several hours a day, perfecting his skills in the martial arts, it would have been a very necessary part of his home.
Sadly, Bruce dies before the gym was finished.